The founder and CEO of the Institute of Genomic Medicine (Imegen) received last night one of the awards given annually by the municipality of Paterna among the business settled in the town. Three other companies installed in the Science Park were finalists in their categories.
The promoter of one of the leading laboratories in genetics and genomics, Ángela Pérez, rose last night with one of the three prizes of 'Paterna, City of Companies' attended by four companies installed in the University of Valencia Science Park. She did it in the Women Entrepreneur category, in which she competed with another PCUV's technologist, María R. Albiach, founder and CEO of ValGenetics. Finally, it was Pérez who collected the prize from the President of the Valencian Business Confederation (CEV), Salvador Navarro.
In this regard, Ángela Pérez stressed that "I am delighted with the category that I have represented in the awards. I understand that there are people who do not share the quota strategy and other measures of feminism, but I consider that we will have to do something as long as we continue to have, for example, a wage gap. " In this sense, she has been "absolutely proud to represent women, businesswomen and businesswomen of Paterna".
Also, the CEO of Imegen, a company that she founded in 2009 at the University of Valencia Science Park, wanted to highlight the value of working in this innovation ecosystem, "my headquarters for almost 10 years now".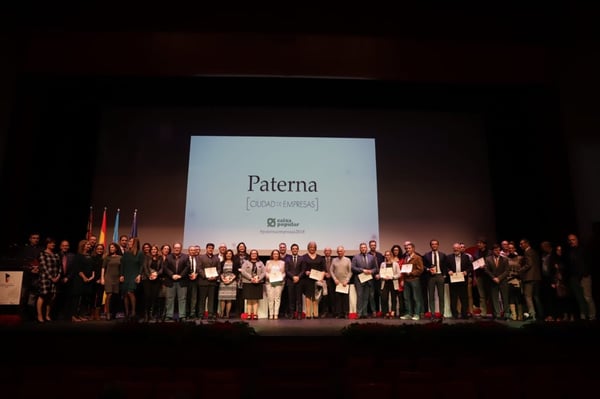 Companies awarded and finalists in the III Prizes' Paterna. City of Companies'
The gala was also attended by Rafael Abargues and Pedro Rodríguez, promoters of Intenanomat, a nanomaterials company finalist in the category of Local Micropyme. In addition, Cristina Vilanova and Kristie Tanner, scientific director and responsible for R & D projects of Darwin Bioprospecting Excellence, respectively. The biotechnology firm was one of the candidates for the Business Innovation and Research Award.